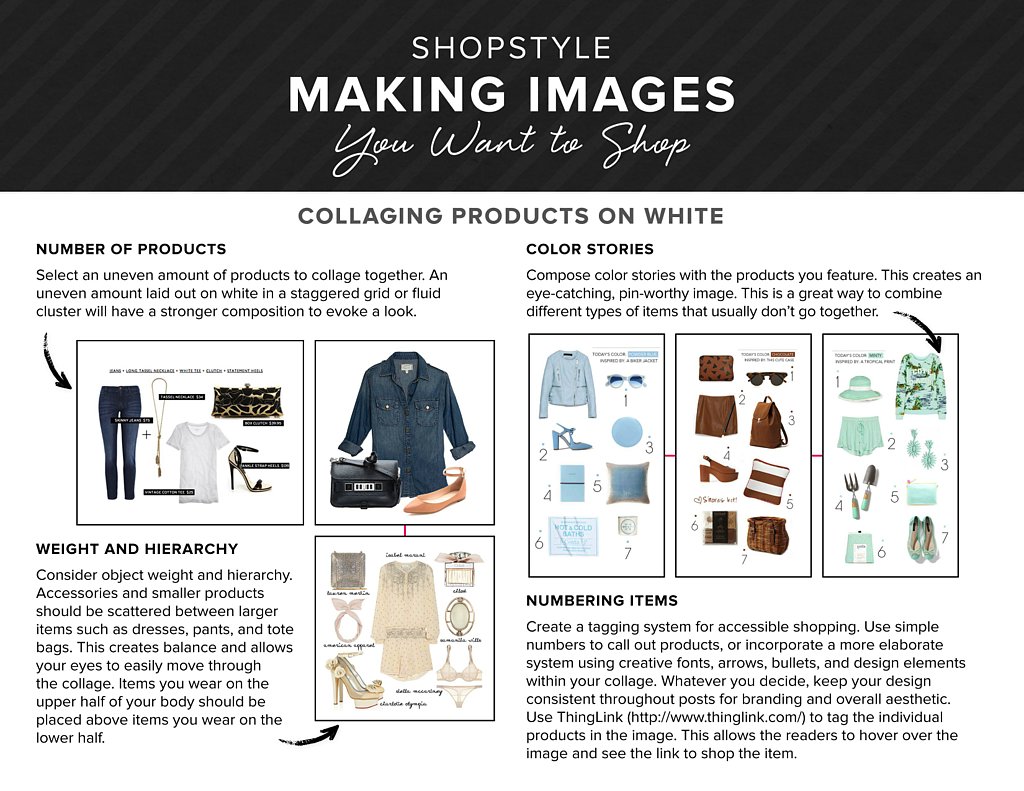 At last month's LA Office Hours event POPSUGAR's Design Director Marisa and Graphic Artist Joan shared their insights on building beautiful collages and taking photos with major wow factor.
Their top tips:
1. Consider color. For your collages, pair items in the same hue together on a white background for the most impact. When shooting blog photos, seek out backgrounds that complement or contrast well with your outfit for a striking picture.
2. Ask, is this shareable? Is your collage or photo pin-worthy? Is it Instagram-able? Make sure the assets you create are things you would share yourself!
3. Make them shoppable! Your readers look to you for inspiration. Make it easy for them to discover your favorite products by numbering images or tagging products in your photos with ThingLink.
Check out the two infographics they put together for more info on how to get started including these tips !