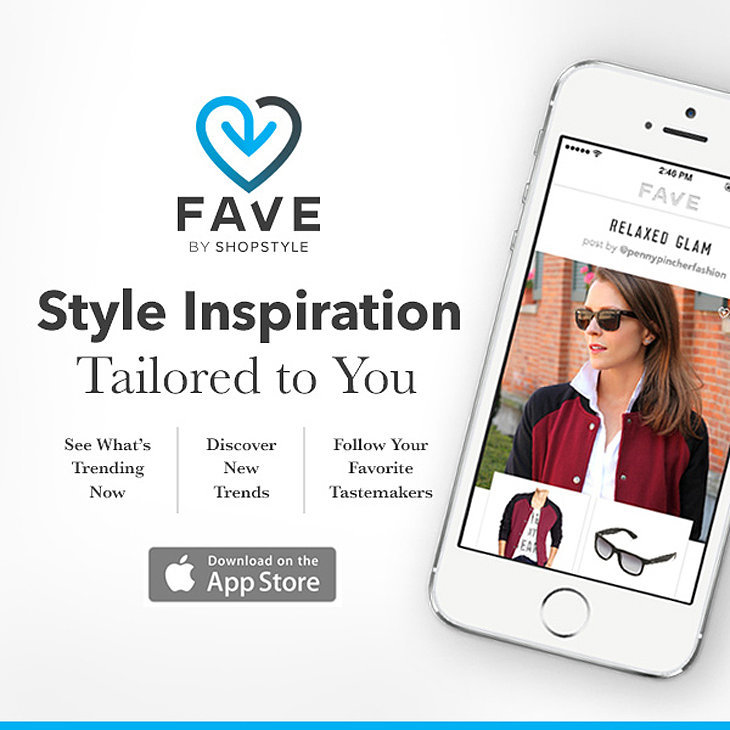 ShopStyle has launched a new app, Fave, that combines two of our favorite things: shopping and blogging! Fave is a new way to shop and discover the thousands of brands available via ShopStyle and follow your favorite bloggers to see what products they're loving most.
Fave creates a truly personalized style feed based on brands and tastemakers — from luxury labels and emerging brands to fashion bloggers like you. As a ShopSense blogger, you can create Fave posts to increase your affiliate earning with Fave's mobile community! All items in your Fave posts are automatically linked to your ShopSense account.
With Fave, you can upload your own photos and tag your favorite products to share with followers. Share a photo of your outfit, your holiday wish list, or what's in your makeup bag, and tag each item so they're shoppable for your followers.
How Can You Use FAVE?
Get started by downloading Fave in the app store and logging in with your ShopSense account email. Then, simply click Post to upload your own photos, and attach products to the photos to create a Fave post! All items linked to a Fave post have your ShopSense UID attached, so when your Fave followers click through the product link, you'll earn affiliate revenue. 
As a ShopSense blogger, Fave is another opportunity to get your name in front of new readers and increase your earnings. ShopStyle's editors curate the Explore tab with their favorite blogger posts, so you have the chance to be featured in the app's feed!
Any item you "Fave" is automatically added to the Things I Like list and seamlessly integrates into ShopStyle and ShopSense, ensuring all your selections are accessible anywhere.
Download Fave in the app store, and start uploading photos and tagging your favorite products!