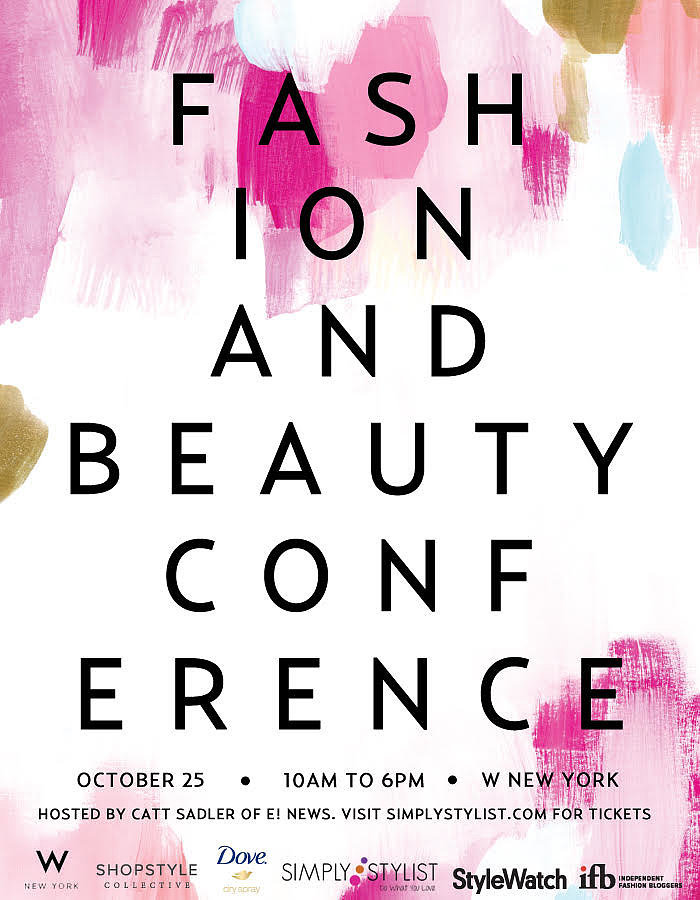 Will you be in NYC this Sunday, Oct 25? The ShopStyle Collective team will be in the Big Apple for the Simply Stylist Conference, hosted by Catt Sadler of E! News, and we want to see you there!
It's an all-day event full of panels and breakout sessions presented by the influencers who are making major waves. We'll be speaking at the conference as well as on hand to answer any and all blogging questions.
Grab a free 'Social Butterfly' ticket with code PRESS, 25% off the 'Fashion and Beauty Lover' ticket with code PRESSFB, 20% off a 'VIP ticket' with code PRESSVIP, and 15% off any ticket for nonbloggers with codePOPSUGAR.
See you there!
— Carlina & the ShopStyle Collective Team